Travel to Sarajevo:
By plane:
Most likely, for most of you, your arrival to Sarajevo will be through our Sarajevo International Airport. Please check your options for flights. Turkish Airlines, Lufthansa and Austrian Airlines are often well-connected with us. However, there are some low-cost options like RyanAir and WizzAir. We hope current problems with flight companies, overbooking and delays will not affect your travel to Sarajevo.
In addition, the cities of Banja Luka and Tuzla and their respective airports are also connected with some major European cities, mainly through low-cost airlines: RyanAir and Wizzair. 
By bus:
Sarajevo is connected with many major regional and European cities. Check available bus connections at:
The central Sarajevo Bus station is in the city centre, and depending on your accommodation, you will be there within 10-15 minutes by walk or even sooner by taxi.
Transfer from the Airport to the city centre
The Sarajevo International Airport is located 12 km away from the city centre. It is connected with a bus line (Airport – Baščaršija/City centre). Transport service is available to all interested persons at 5,00 KM (2,5 €) for a drive in one direction and 8,00 KM (4 €) for a return ticket. The timetable is given here.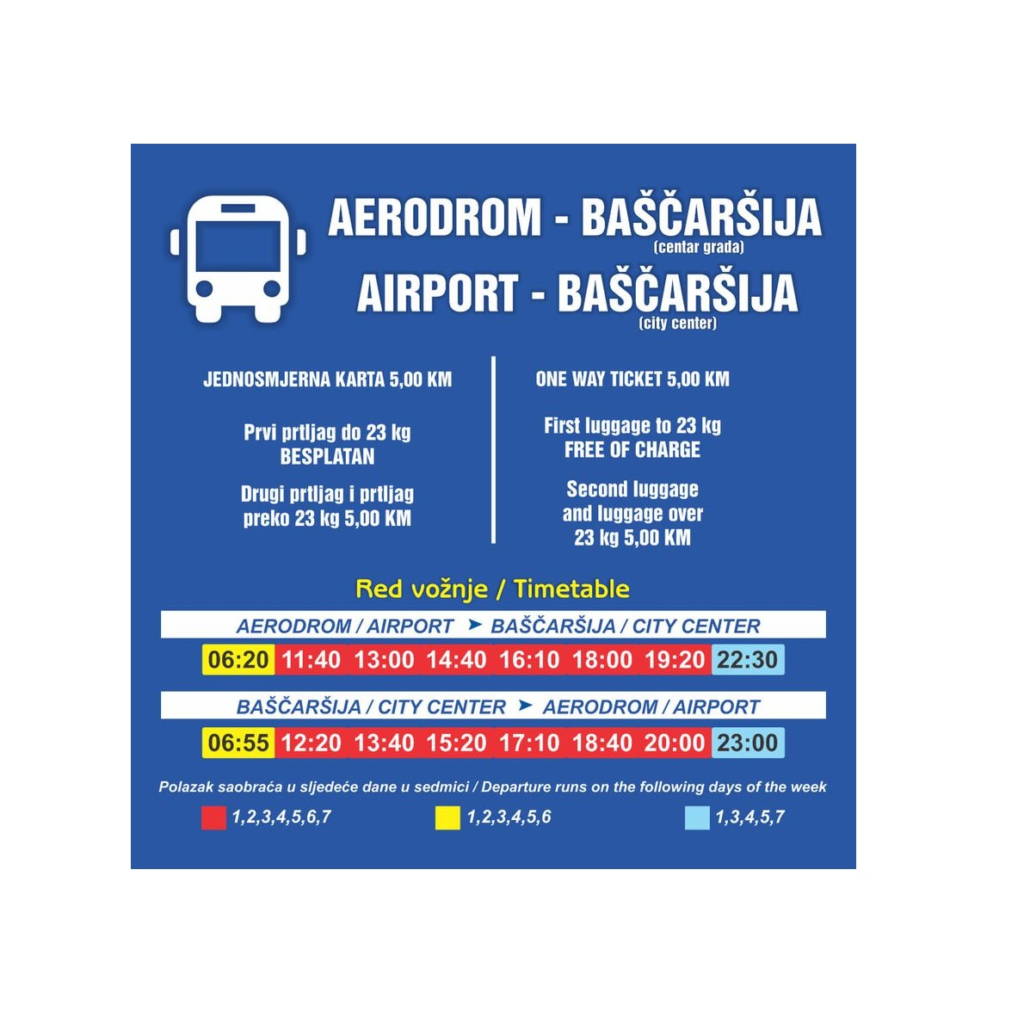 You also have an opportunity to take a taxi which you will find at the exit gate of the Airport. Depending on your destination, the estimated price is 20,00-30,00 KM (10-15 €). NOTE: as in every city, taxis at airports tend to charge more for tourists than usual. Make sure to agree on the estimated price (above) and to have the taxi meter turned on. Payments can not be done by card or in any other currency, only in KM. 
Unfortunately, we do not have online booking for rides like Uber or Bolt.