Although you have been nominated and accepted through the mobility program (i.e. Erasmus+), you still need to enrol when classes officially start, just like other local students. Enrollment (or admission) is required to follow courses freely, research, participate in group studies and take exams. Registration puts you into the university system, making it possible to prepare your transcript of records before you depart. To register, you need to purchase the required admission documents:
index and
admission documents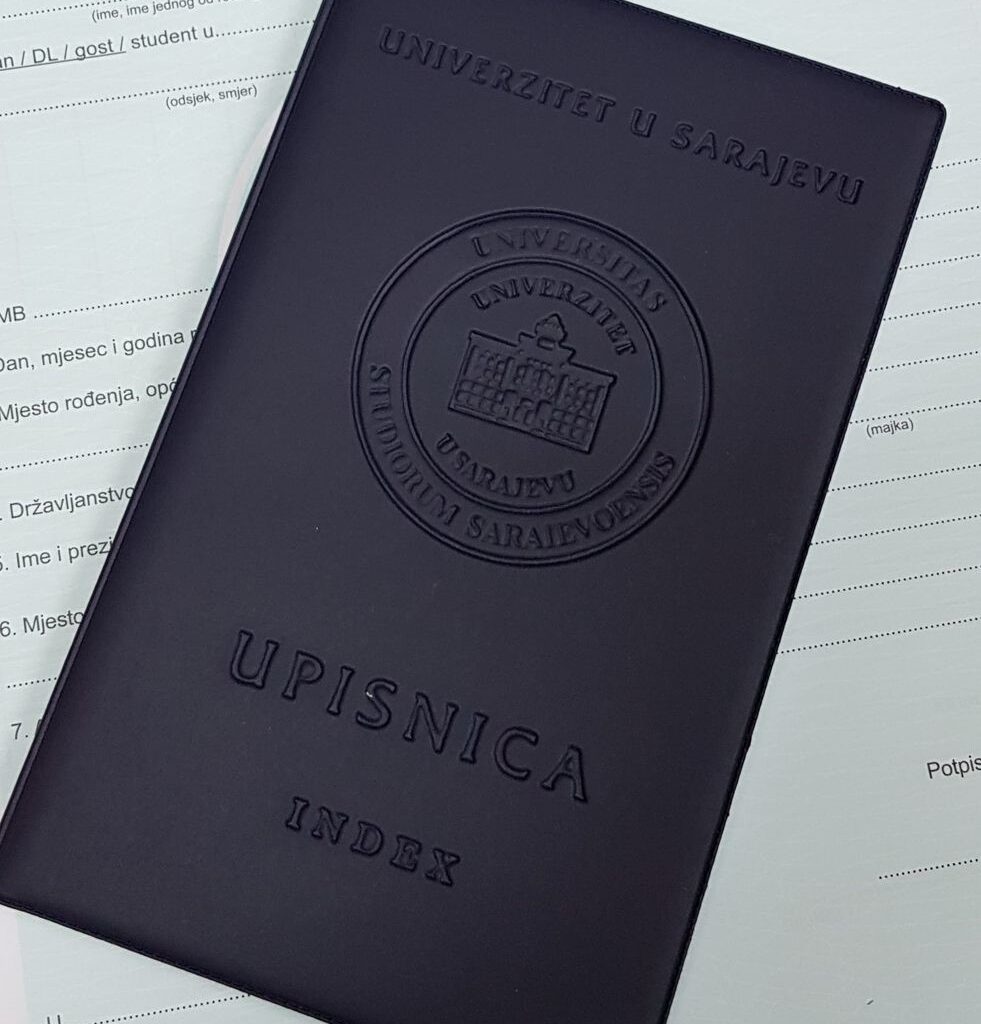 How to collect admission documents?
First, you must go to the post office or bank and pay with a banknote. Once paid, you should bring the stamped and verified note to either the student services at the host UNSA unit or the Rectorate office (3rd floor) to pick up your admission documents and index.
The price for the full package (index and admission papers) is 30 KM (~ 15 €);
Please note: you can not pay with Euros;
If you are following classes on two (or more units), you must purchase two (or more) packages.
How to fill in the banknote for payment?
This is the usual data you need to put in the banknote. Follow the titles in Bosnian (bolded) and fill them in as explained.
Click here for instructions on filling the banknote
Instructions on filling the admission documents
We have created instructions on how to fill in admission documents. However, we recommend having your local buddy or local person with you when you start filling it in. Once prepared, these documents must be given to the student services office at the University of Sarajevo host unit. Additional documents that might ask from you: